Tag Archives:
anna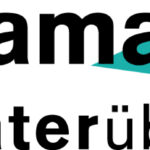 Posted in Comment
Also tagged Bomy, Drama, griesel, international, nachtkritik, opel, stage, theater, theatre, translation, wegener
Comments closed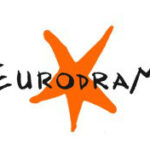 Eurodram – European network for drama in translation 2018 Honours – Selection of original texts Eurodram, the European network for drama in translation, is delighted to announce its 2018 selection of plays recommended for translation. These have been chosen by 282 members of 27 language committees, out of the 746 original plays received in 2017. […]
Posted in Theatre
Also tagged Abdul, Abécassis, abel, Akkash, Al-Jibaii, alan, Alavidze, Aliona, andrea, Anouar, Armen, Árpád, Arriba, Aurianne, Beatrice, bela, Bergamin, Biltgen, busch, carlo, celaj, chiara, Chlaki, Christov, Chykanas, Cohen, coscaro, daniele, Danielle, dede, Dibra, Dino, dominik, Dosko, Dramatik, Eli, emilie, eurodram, Eva, evron, Gala, gilad, Giya, guasconi, harris, Hayastantsi, hutchison, Ilya, international, Ivaniushanka, José, Karaivanova, Katya, keiran, Klepica, Krasniqi, laha, leconte, Levy, Lígia, Liokha, Lirak, Literatur, Lopez, Luis, lynn, Maksim, marco, maria, Martinez, mehdi, Mendes, Michel, Miroslav, moradpour, Moughith, neves, Omar, pass, Pesut, pinter, Raoul, Rapti, Ridvan, Sabina, Schilling, Sergio, sildav, simonot, sljivar, Soares, Sotiropoulou, stefano, Stefanova, Tanja, theater, theatre, theoni, timor, timpano, translation, translator, Uzriutova, Vassiliki, Vedrana, Vieira, Vila, Vily, Zabezsinszkij
Leave a comment
The evening with Eliza Power's FEATHERS (FEDERLESEN) at Ambigú was wonderful. Great thanks to the team: Robert Martin, Franziska Muche, Anna Galt, Marcus Reinhardt, Carolin Seidl, Pia Seiferth, Antje Widdra, and, of course, Eliza Power, the playwright. Here are some impressions.
Posted in Event
Also tagged Alte Kantine Wedding, Antje, carolin, Drama, edie, eliza power, england, federlesen, franziska, galt, Henning Bochert, international, itys, Lesung, London, marcus, marisa, Markus, Martin, muche, pia, prokne, reading, reinhardt, robert, seidl, seiferth, solveig, tereus, theater, theatre, translation, translator, uferstudios, wagenhäuser, widdra
Leave a comment