Tag Archives:
Festival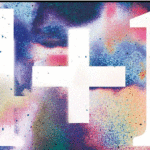 Just like last year, the European network for drama in translation EURODRAM will have a guest appearance at the Congregatino of young playwrights 4+1 (Treffen junger Autor*innen 4+1) at Schauspiel Leipzig. The festival will run from 11 through 13 April 2018, introducing young playwrights from the teaching institutes.
Posted in Event
Also tagged alexander, becker, blazena, Bochert, brodar, dimitrijevic, Drama, eurodram, hannes, Henning Bochert, international, ivor, köchinnen, Leipzig, literature, manuiloff, martinic, olga, playwright, playwrights, radas, reading, sandra, schauspiel, schüddekopf, semenic, simona, soldaten, sophien, staat, stage, syha, translation, translator, ulrike, urska, workshop
Leave a comment
Eurodram will be part of the Young Playwrights Festival 4+1 at Schauspiel Leipzig (31.03-02.04.; Artistic Director Esther Holland-Merten).
Posted in Event
Also tagged brandau, Esther, eurodram, europe, Heymann, Holland-Merten, international, Leipzig, play, plays, playwrights, Sabine Heymann, schauspiel, stage, stalder, syha, theatre, translation, ulrike
Leave a comment