Tag Archives:
Portland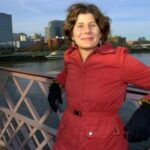 Posted in Theatre, Translation
Also tagged America, american, andrea, Drama, Drama Panorama, ithaka, play, playwright, reading, soldiers, stolowitz, theater, translation, translator, trauma, USA, war
Leave a comment
Andrea Stolowitz and I wrote an article on playwriting in the U.S. and in Germany. HOTreview now published a longer version. Great thanks to Jonathan Kalb, editor.
Posted in Commentary
Also tagged America, american, andrea, antarktikos, Autoren, Bochert, brunet, charles, Drama, Drama Panorama, ellsworth, etb, german, Germany, Henning, Henning Bochert, international, ithaka, mee, oregon, play, plays, playwright, playwrights, playwriting, schlueterstrasse, stage, stolowitz, theater, theatre, theatrical, translation, USA
Leave a comment