Tag Archives:
publish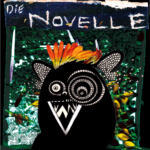 My short prose HYBRIDE ODER ICH WILL KELLY OSBOURNE SEIN was published in the current issue of the literary magazine Die Novelle #6: Königshäuser. Thank you very much, dear editors! The magazine is available through Amazon.
Posted in Literature
Also tagged amazon, experimentelles, Hybride, journal, Kelly Osbourne, literature, magazine, novelle, print, prose, publication, write, writing, zeitschrift
Leave a comment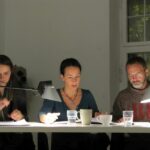 During her residency in Berlin, Andrea and I discussed our respective theatre realities. Now we are very happy to announce that our conversation on aesthetics in playwriting has been published on Howlround. A slightly longer version (and its German translation) can be found here.
Posted in Commentary
Also tagged aesthetics, andrea, Berlin, Drama, essay, howlround, international, play, plays, playwright, playwrights, stolowitz, theatre, theatrical, translation, USA
Leave a comment
There it finally is, the new THEATER THEATER No. 26, my copies just arrived in the mail. Inside: my translation of George Brant's GROUNDED (AM BODEN), which premieres TODAY at LTT Tübingen, then at the Wolfgang-Borchert-Theater in Münster on 10 December and which continues to be shown at the Düsseldorf theater all throughout this season. […]