PS | Politisch Schreiben Magazine #3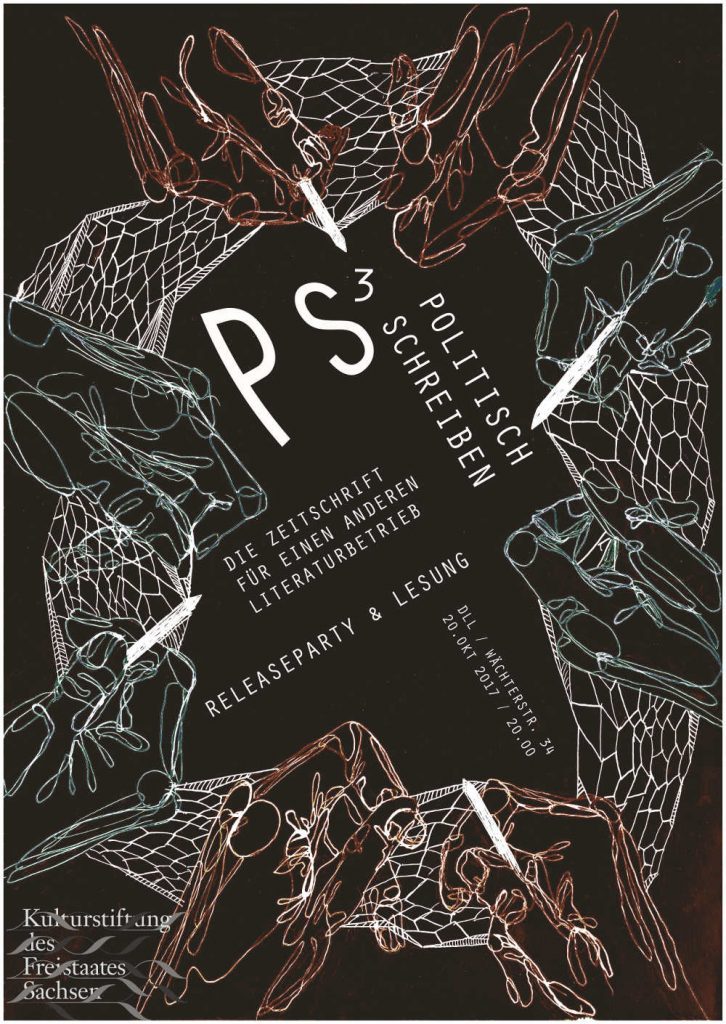 On Friday, 20 Oct 2017, the literary magazine PS | Politisch Schreiben celebrated the publication of its third edition entitled "Imagination, Crisis, Reality". Essays, interviews, drama, poetry, and prose by 29 writers fill this voluminous edition. Furthermore, as a countdown during the last 30 days until publication, 30 beautiful poetic texts appeared in this context that were presented on their website and can still be enjoyed there.
I am particularly proud to announce that the magazine will include my own text DIE WEITEREN AUSSICHTEN.
If you would like to purchase the book, please send a message to the editors: PSredaktion@yahoo.com.