Tag Archives:
fence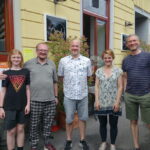 The international theatre artists association The Fence meets in Graz.
Posted in Producing, Writing
Also tagged Bochert, Drama, dramatikerinnen, Festival, gerevich, graz, international, komljanec, kureichik, playwrights, theater, theatre
Leave a comment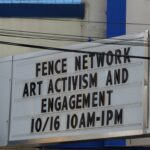 The Fence, this "strange animal", as its founder Jonathan Meth calls it, is a circle of professional friends all over the world, a club, really, that operates on a recommendation basis. Its focus lies on the work of playwriting, of developing plays, working with directors and dramaturgs.