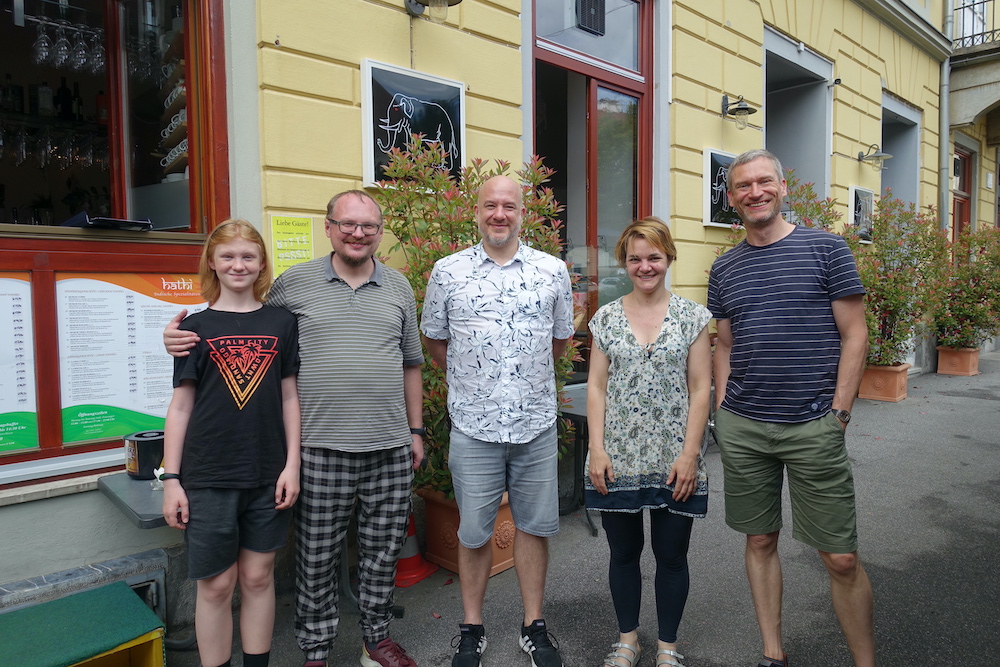 For the first of its two meetings in 2021, the internationale theatre artist association The Fence had invited to Graz. Many members announced their participation, but thanks to the COVID-19 restrictions, not all of them could travel. Her are some of the attending members: András Gerevich, playwright from Hungary; Kim Komljanec, playwright from Slovenia; Andrei Kureichik, playwright from Belarus (currently exiled in Bratislava, Slovakia). Our member Edith Draxl, who organised the Dramatikerinnenfestival, invited to the Fence gathering. Other members present were at least Stijn Devillé and Freek Mariën.
We are looking forward to the next meeting with more members.
Apart from participating in the festival programme, we were able to discuss, for example, how playwrights associations like the newly founded German VTheA could make international connections, e. g. to Slovenia, where member and playwright Kim Komljanec is already making attempts to organise playwrights.