Tag Archives:
schnelle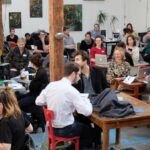 21 June 2021, 5 pm – Livestream of talk with Q&A on the Ballhaus Ost website
Posted in Event
Also tagged Berlin, Bochert, brettschneider, community, Drama Panorama, galvis, kiska, kornetova, lindig, nova sit, plays, prague, theatre, translation
Leave a comment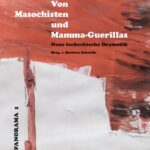 Finally, it is here: VON MASOCHISTEN UND MAMMA-GUERILLAS. Barbora Schnelle, the editor of the book, presents new Czech drama. The book is now available (e. g. with the publisher). "An update in the German-speaking countries and at the same time the first volume of the newly founded series of translated contemporary drama: Drama Panorama." Since […]
Posted in Literature
Also tagged anthology, Autoren, barbora, Bochert, czech, czech centre, Czech republic, david, drabek, Drama, Dramatik, editor, Henning Bochert, houlova, international, kouba, literature, neofelis, play, plays, playwrights, series, Sikora, stage, theater, theatre, theatrical, translation, verlag, vujtek, zabransky
Leave a comment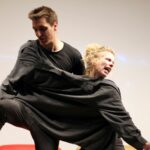 Here are some pictures from this year's NEW CZECH DRAMA festival by Drama Panorama and the Czech Centre Berlin.
Posted in Event
Also tagged barbora, Berlin, Bochert, centre, Cisovský, czech, czechia, doris, Drama, Dramatik, eliasova, frankenberg, fuchs, köhler, kouba, kraetsch, Lenertová, Martin, mirko, new, piece, Rasche, roman, rudcenkova, sacher, Šárka, Sasínová-Polarczyk, Schröder, Sikora, theater, tschechien, tschechisches zentrum, vujtek
Leave a comment