Heiner Müller Symposium in St. Petersburg
From 06 through 08 July, 2011, St. Petersburg Teatr Pokoleniy invited to a Heiner Müller Symposium. Together with Matthias Bernhold, I prepared two works for this occasion:
The Duell (from "Wolokolamsk Chaussee"), a reading with sounds
We prepared the reading with sounds of the third part of the pentology Wolokolamsk Chaussee in Berlin and presented it in the theater venue on Laxtinskaya on 06 July.
Night Piece (from "Germania Death in Berlin"), a performance
Together with actors from the ensemble Pokoleniy, we prepared the pantomime scene from the series of scenes from 1971 and presented it on 08 July in the theater venue on the Laxtinskaya.
The event had been, among other means, announced with an interview in the Isvestja newspaper. Later, Assiya Valoschina wrote an article on the event. Since I cannot display cyrillic letters in WordPress, here is the link to the article: http://ptj.spb.ru/blog/est-stepen-ugneteniya-prinimaemaya-za-svobodu/#comment-2285
and to the PDF (1.2 MB).
The first lectures and talks are documented here on Youtube (EN and RU).
Here are a few files:
The Duell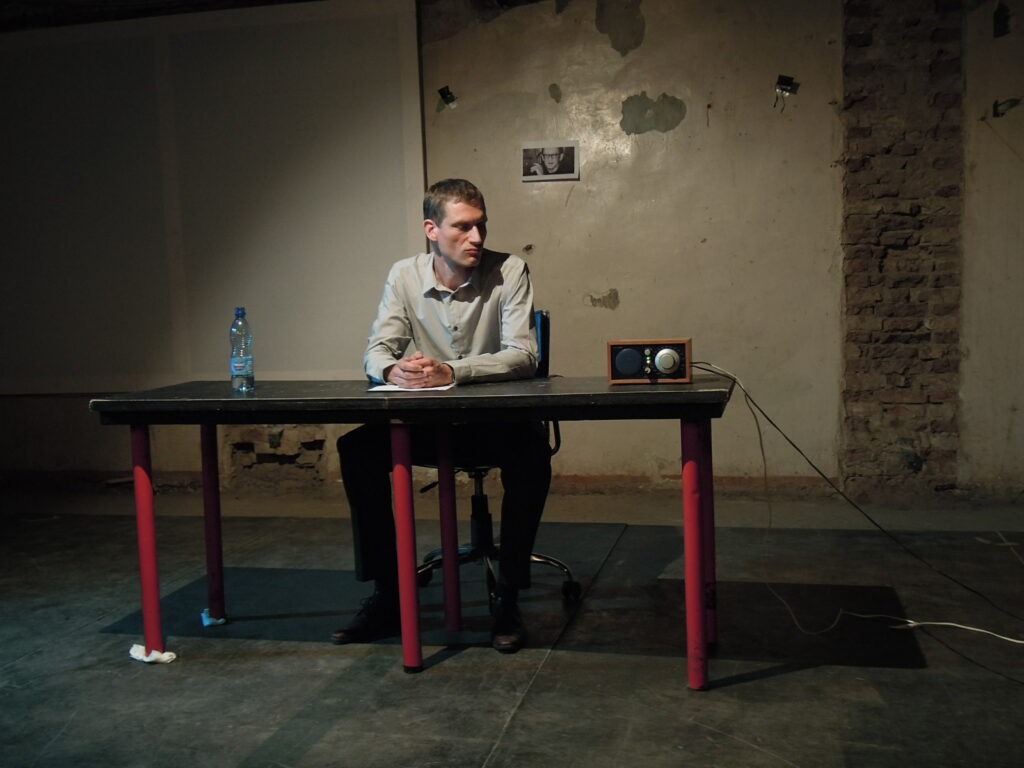 Sound recording (261 MB, WAV)
Night Piece
with Lyubov Levitskaya, Natalya Ponomaryova (Man/Puppet), Anastasiya Toshcheva, Artyom Shilov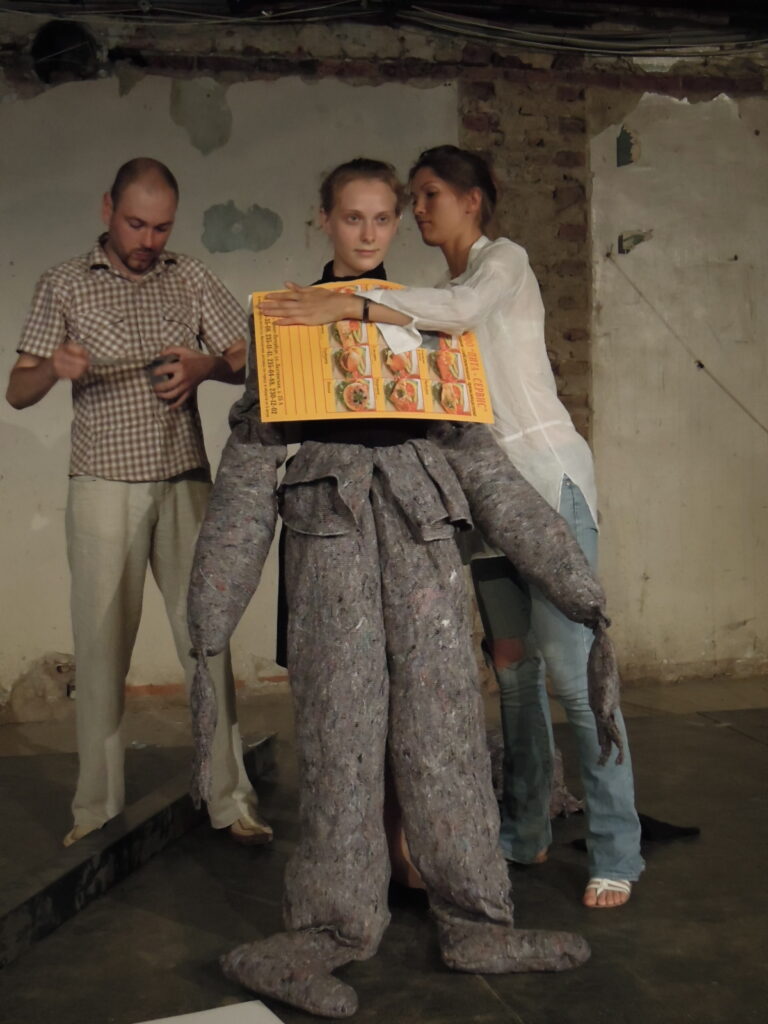 More impressions and guests