Berlin Translators' Workshop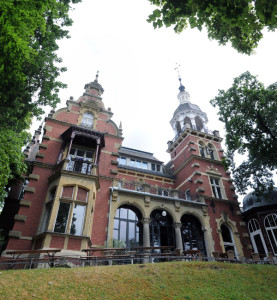 It is with great joy and anticipation that I announce to be chosen as one of the participants of the Berliner Übersetzerwerkstatt (Berlin Translators' Workshop) at Literarisches Colloquium Berlin in autumn 2015. On the LCB website, they offer this description:
The Berliner Übersetzerwerkstatt offers a scholarship for up to ten participants chosen by a jury and the opportunity to refresh their language skills by working intensely on texts and collaborating with practical experts on several weekend seminars, as well as gain insight in occupational studies, in literature and translation history and also to question and reconsider their own translation style by way of analysis, comparison, and critique.
Thank you so much, dear LCB.