DANCER IN THE DARK in Hamburg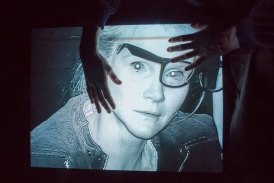 On 28 March 2018, Patrick Ellsworth's play DANCER IN THE DARK (after Lars von Trier's renowned movie) will open at Thalia Theater Hamburg, directed by Bastian Kraft.
The first few performances at Thalia Theater will be on these dates:
Wed, 28/03/2018, 8 pm
Fri, 30/03/2018, 7 pm
Sat, 07/04/2018, 8 pm
Sun, 08/04/2018, 7 pm
The first production of my German translation of this play took place in 2012 at Staatstheater Stuttgart together with the Stuttgart Ballett, directed by Christian Brey. A second production was directed by Dorotty Szalma at Gerhart-Hauptmann-Theater Görlitz-Zittau in 2015.