A visit at Düsseldorfer Schauspielhaus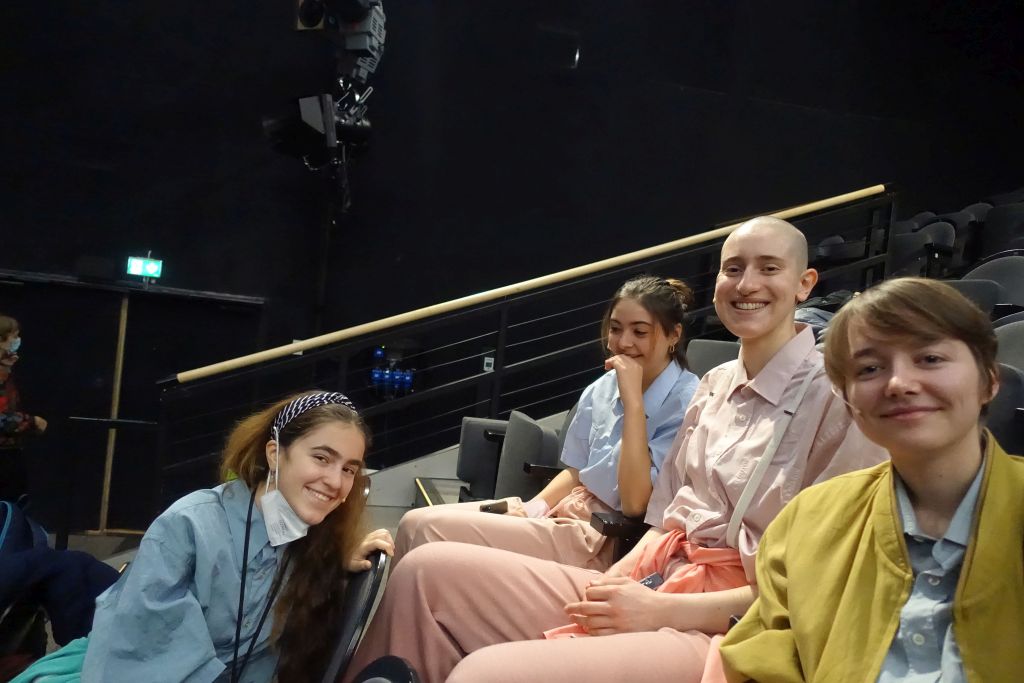 In mid December, I had the opportunity to visit the rehearsals for my German translation of Dawn King's DAS TRIBUNAL (THE TRIALS) by Stadt: Kollektiv of the Düsseldorfer Schauspielhaus. It was a pleasure to meet the great team and cast, to integrate Dawn's few changes in the play into the translation, and to gain a first impression of the production concept.
Very much in the sense of the playwright, the cast differed slightly from what was written in the text which will differvary from one production to the next. The play offers a compelling sci-fi plot for a cast of twelve young actors and actresses, and three adult parts. There are not so many plays that would appeal to youth theatre clubs with a large and very diverse cast of different age groups so we hope that this play will be a welcome offer to the German theatre community.