At the MÜF with Theatre Translation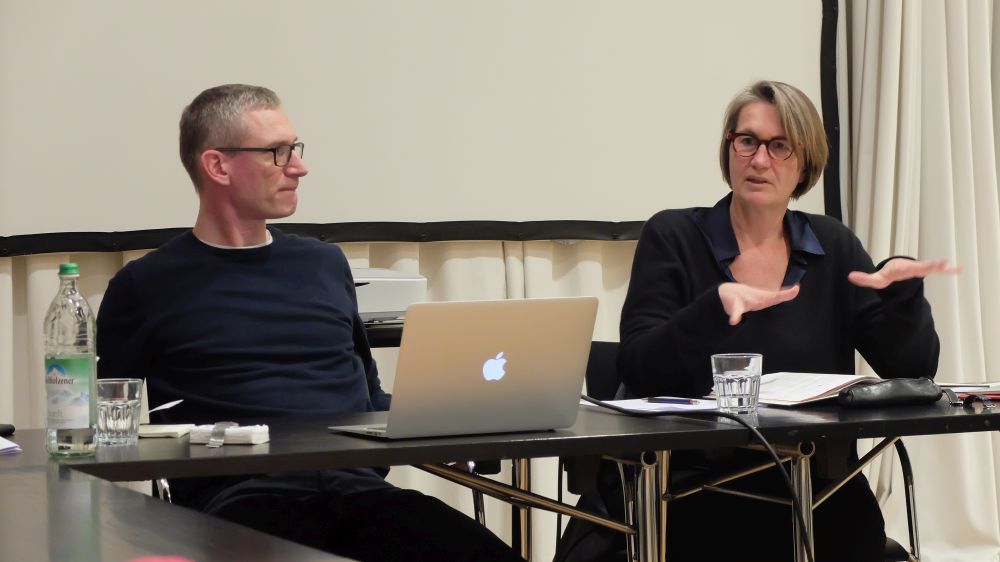 My colleague Yvonne Griesel and I had the pleasure of giving an overview of theater translation to members of the Münchner Übersetzerforum (Munich Translators' Forum) on November 10. In a lecture, we talked about the particularities of translating theater texts on the one hand and translating in theater on the other.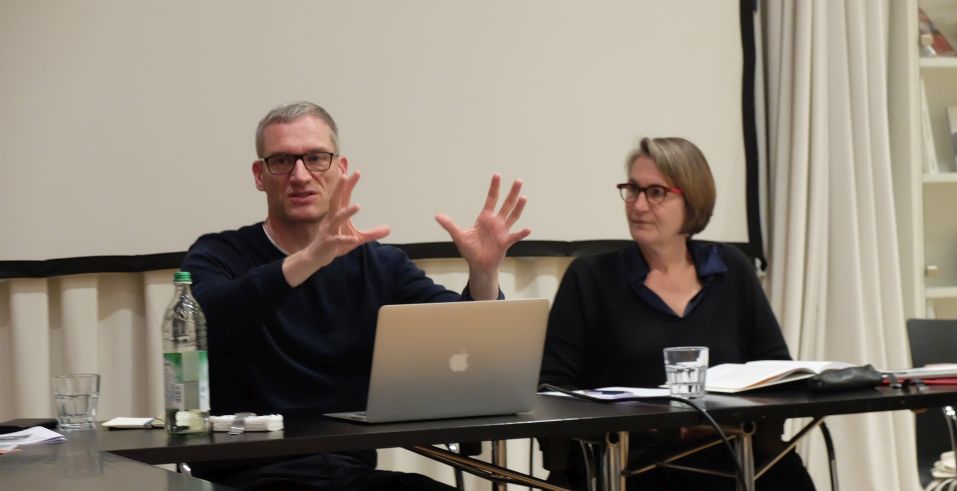 While I dealt with the translation of theater texts before or for productions and discussed which translation aspects played a major role in this process, Yvonne Griesel spoke about translation in the theater, where existing productions are made accessible to audiences of other languages, with a focus on surtitling and translation for this format. We were able to mention other forms and topics such as interpreting at rehearsals, without going deeper into them for this time. Of course, we also introduced Drama Panorama and its work. In a discussion with the participants we were able to answer more detailed questions and explain specific contexts at the end. We ended the evening with wine and Kaiserschmarrn at the Franziskaner.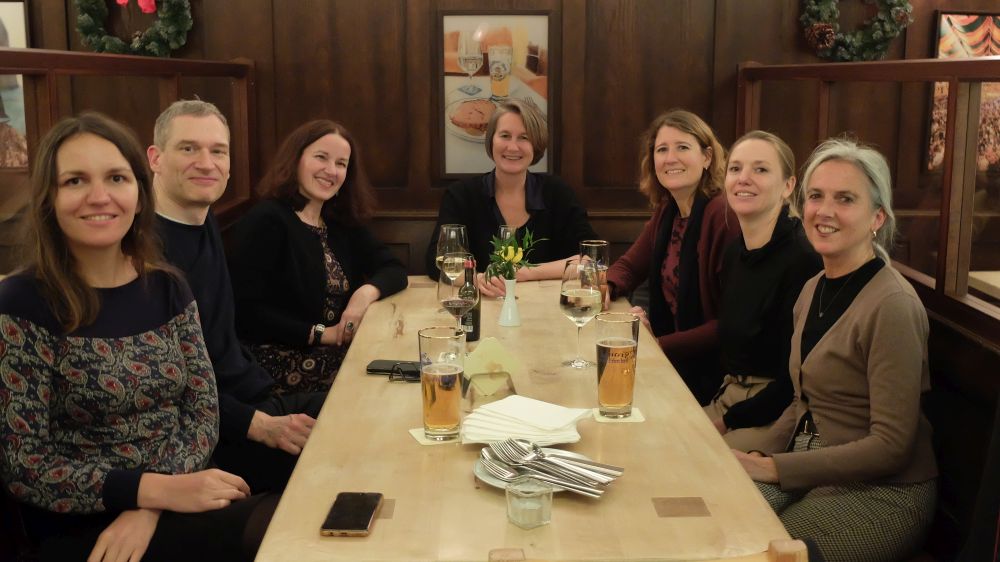 Many thanks to our colleagues of Münchner Übersetzerforum gfor the invitation and their interest in the topic.