Drama Panorama: Multilingualism in Theatre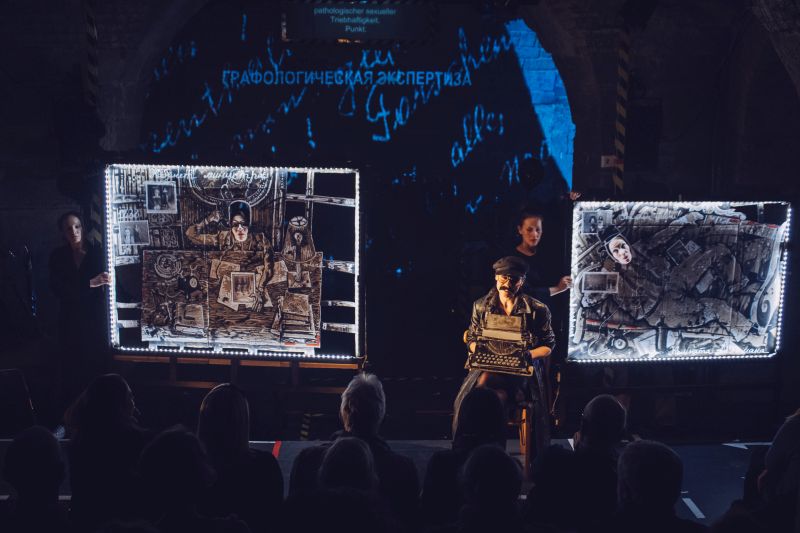 Panel discussion and workshop
4th and 5th October 2021
English Theatre Berlin | International Performing Arts Centre
Our society is a postmigrant society. It has changed again and again due to countless waves of migration, has become richer and more diverse as a result and is shaped by the coexistence of lots of languages and language regions that mutually influence each other.
How is this situation reflected in today's theatre? The German theatre is the child of nationalism. But for a while now, the narrative of the national theatre is being rewritten. Are multilingual productions a possible answer to our postnational social reality? For what purpose are multiple languages used and what effect do they have? How are multilingual plays written? And how are they translated?
At our evening event, we will talk to theatre-makers who are creating new and groundbreaking models of multilingualism for the stage, and read from multilingual plays. In the workshop we will talk to writers working in multiple languages, analyse linguistic aspects of the topic and discuss the texts with the selected participants.
4th October 2021 – Panel discussion and reading
20:00 – 21:45
Is the new reality of the stage multilingual?
Panel discussion
with: Georgia Doll, Yael Ronen, William Gregory, NN (in German with interpreting)
Chaired by: Barbora Schnelle and Henning Bochert
Selected excerpts from multilingual texts
Readings
Staging: Eberhard Köhler
We'll speak to representative guests about how they work and aspects of theatre work in multiple languages. The discussion will alternate with short readings of excerpts from contemporary plays, giving tangible examples of the approaches discussed.
5th October 2021 – Workshop
10:30 – 12:30
Discussions with playwrights Sivan Ben Yishai and Georgia Doll as well as translator Maren Kames
Chaired by: Henning Bochert and Barbora Schnelle
12:30 – 14:00
Lunch break
14:00 – 16:00
Text workshop
Opening remarks and chaired by: Lydia Nagel
16:00 – 17:00
Closing discussion
Followed by
Drinks
The second day is planned as a workshop for registered participants: in the morning Barbora Schnelle and Henning Bochert will talk to Sivan Ben Yishai and Georgia Doll who use several languages in their writing about how they work. The two authors represent different approaches to and models of working with multiple languages, which they will explore together with the workshop participants. The translatability of plays like these and the relationship to language transfer for the stage will also be a central focus.
In the afternoon, Lydia Nagel will give a talk about translating multilingual texts from a linguistic perspective and will work with the selected participants on their texts. Ideas from the discussions with the writers will also be taken into consideration here.
Together we will summarise our results and have a final closing discussion. The day will end with a few drinks together.
Biographies of the guests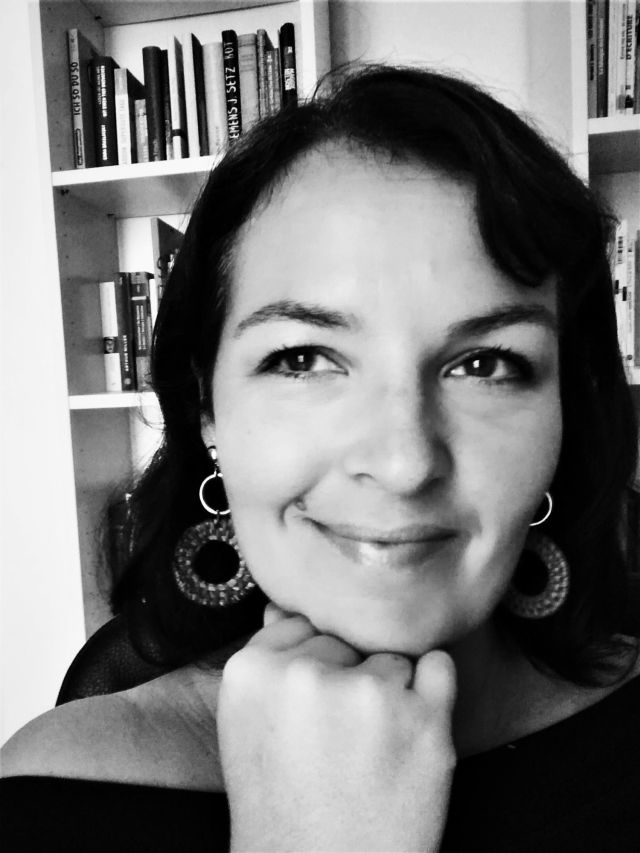 Georgia Doll
Georgia Doll was born 1980 in Vienna, grew up in Hamburg, where she finished school in 1999 and went on to study German and Literature with a focus on theatre at Hamburg University. By way of her double study programme, she received a Master in Theatre Studies from the Université Toulouse le Mirail in France and then pursued advanced studies in Theatre Directing and Dramaturgy at the Université Paris X Nanterre. In 2007, she wrote her first full-length play in French. She then studied Dramatic Writing (Szenisches Schreiben) at the University of Arts in Berlin, where more of her plays were performed. Since 2010, Georgia Doll has lived in southern France where she works with her cultural organisation Les Passages du Mardi. She directs her plays, works in art pedagogy with adults, children and young people, creates participatory art projects and writing workshops, also internationally (Bulgaria, France, Togo, Tunesia) and is active as a cultural mediator for human rights. She is currently writing her first novel and preparing an Artistic PhD at the Université Aix-Marseille on "Writing Between Languages". Her plays have been produced in German, France, Austria and Togo. Georgia Doll writes in German and French.
(Source and foto: G. Doll) (T: HB)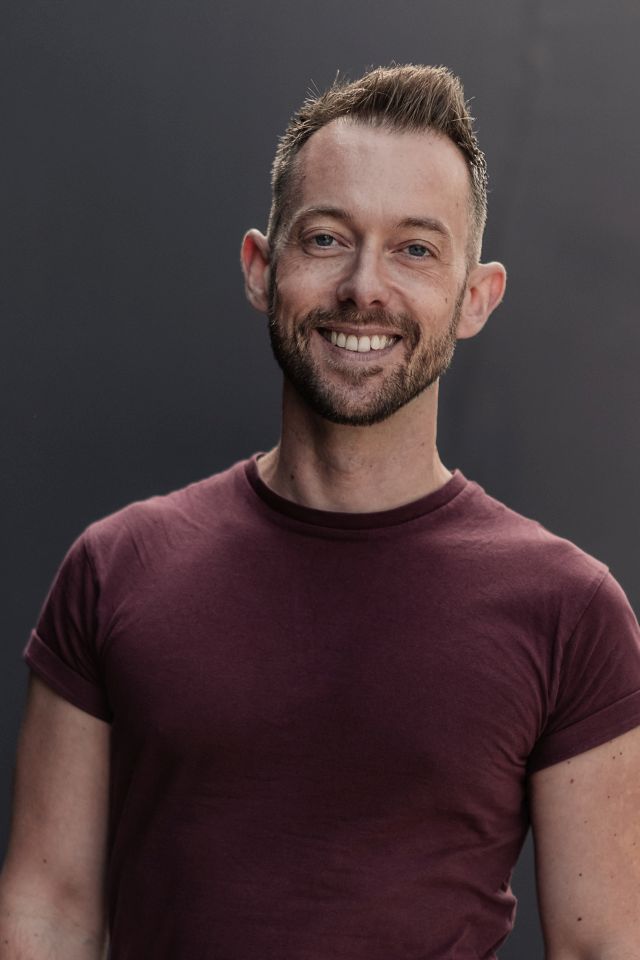 William Gregory
William Gregory is a translator from Spanish, specialising in contemporary drama. In 2020-21, he was one of two inaugural Translators in Residence at the British Centre for Literary Translation. He was a finalist in the 2019 Valle-Inclán Award for The Oberon Anthology of Contemporary Spanish Plays. His translation of A Fight Against… by the Chilean playwright Pablo Manzi will premiere at the Royal Court Theatre, London, later in 2021. Recent published translations include The Widow of Aplablaza by Chilean dramatist Germán Luco Cruchaga (Inti Press), and The Uncapturable, a memoir by leading Argentine theatre director Rubén Szuchmacher (Bloomsbury). He is a Visiting Research Associate at King's College London, a member of the Ibero-American theatre collective Out of the Wings, and a committee member of the Translators Association of Great Britain.
(Source and foto: W. Gregory)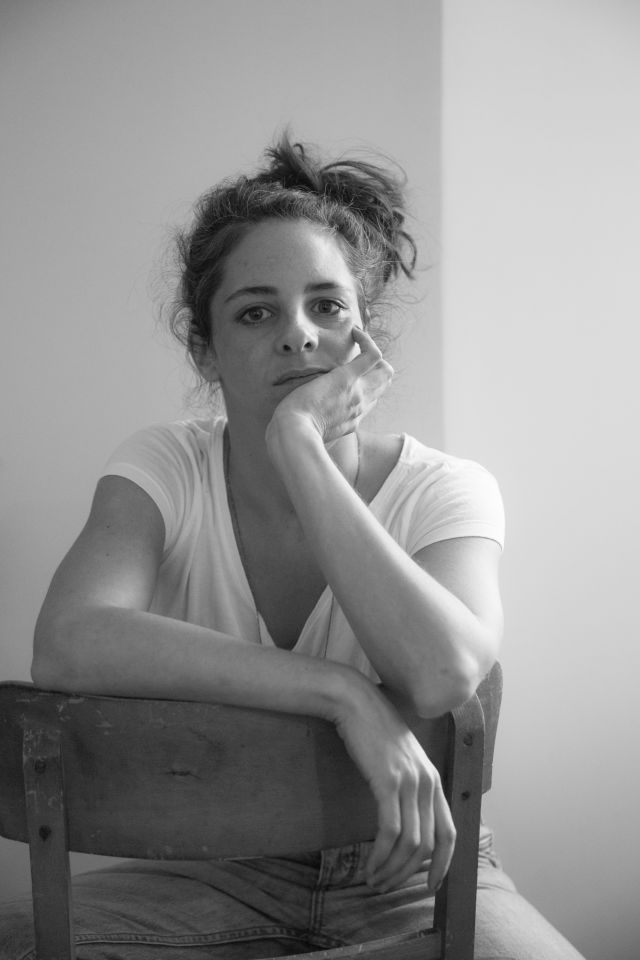 Maren Kames
Maren Kames was born in 1984 in Überlingen near Lake Constance and studied Cultural Studies, Philosophy and Theatre Studies in Tübingen and Leipzig, followed by a Creative Writing programme in Hildesheim. She has repeatedly staged her debut novel HALB TAUBE HALB PFAU (Secession Verlag für Literatur, 2016) in interdisciplinary collaborations in audio-visual spatial installations, performative readings, e. g. at the Literaturhaus Stuttgart and Literaturhaus Freiburg, at the Kölner Oper and the König Galerie Berlin. She was a nominee for the Leipzig Book Fair Award with LUNA LUNA (Secession Verlag, 2019). Both books were produced as radio plays. LUNA LUNA will be produced for the stage at the Schauspiel Leipzig in 2022. Since 2017, she has been translating all of Sivan Ben Yishai's plays and essays in close collaboration with the playwright from English to German. She recently received the Wiesbaden Literary Award and the literary award Text und Sprache from the Kulturkreises der Deutschen Wirtschaft.
(Source: M. Kames, Foto: Dirk Skiba) (T: HB)
Yael Ronen
Born 1976 in Jerusalem, Yael Ronen comes from a theatre family and is one of the most exciting theatre-makers of her generation. Her play Third Generation (2008) a coproduction between the Schaubühne Berlin, the Habima Theater Tel Aviv and the Ruhrtriennale with Israeli, Palestinian and German actors, was an internationally celebrated theatre sensation and invited to many festivals. At the Schauspielhaus Graz, she developed Hakoah Wien, a play about her own family history, which won the Austrian Nestroy Theatre Award in 2013. Yael Ronen lives in Berlin and Tel Aviv.
(Source: Henschel Schauspiel Verlag) (T: HB)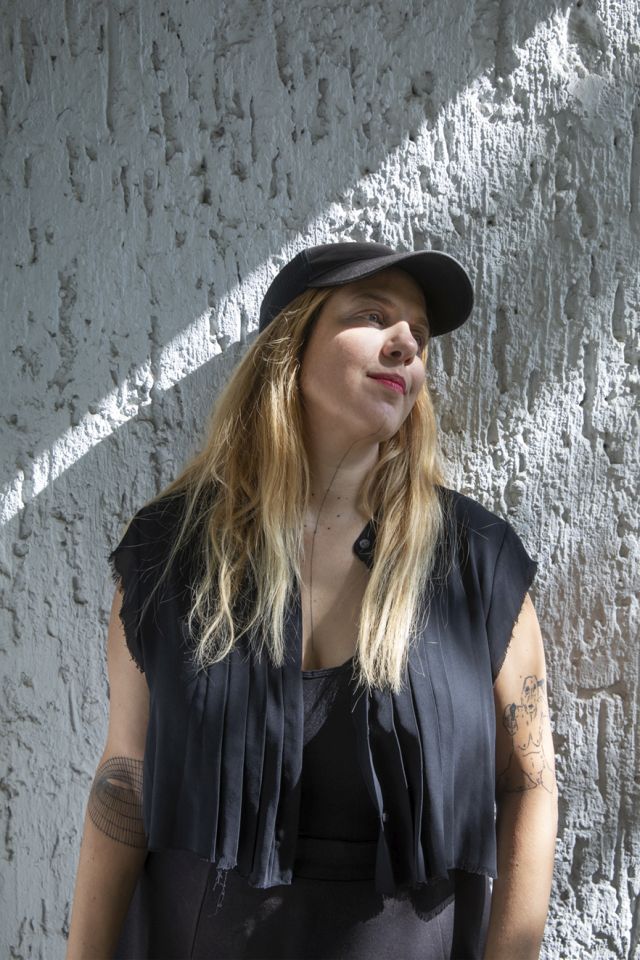 Sivan Ben Yishai
Playwright and stage director Sivan Ben Yishai has been living in Berlin since 2012. She studied Theatre Directing and Writing for the Stage at Tel Aviv University and the School for Visual Theatre Jerusalem. Her play YOUR VERY OWN DOUBLE CRISIS CLUB premiered at the Autorentheatertage (Deutsches Theater Berlin) in 2017 as the first part of her tetralogy LET THE BLOOD COME OUT TO SHOW THEM. The three other parts premiered at the Maxim Gorki Theater Berlin and are still in the repertory there. In the 2019/2020 season, she was playwright in residence at the Nationaltheater Mannheim. With LIEBE/Eine argumentative Übung (LOVE/an argumentative exercise), she was invited to the Mülheimer Dramatikerpreis 2020 and was a fellow at the Culture Academy Tarabya in Istanbul.
(Source: Suhrkamp-Verlag, Foto: Birgit Kaulfuss) (T: HB)