The Theater Drachengasse in Vienna will host the European network for drama in translation EURODRAM once again after our collaboration last year.
We will present to the Vienna audience this year's selection of plays that we found particularly recommendable from the submitted works. Directors Sandra Schüddekopf and Milena Michalek shall prepare staged readings of the pieces. The selection is extensively described on the website of the EURODRAM German language committee complete with portraits of the translators and playwrights.
Directed by: Sandra Schüddekopf, Milena Michalek
Moderators on the panels: Ulrike Syha, Christian Mayer (dramaturg, Eurodram)
Henning Bochert (author, translator, Eurodram)
With: Roman Blumenschein, Katrin Grumeth, Johanna Orsini-Rosenberg,
Christina Scherrer, Lisa Schrammel, Thomas Stolzeti
28 November, 2016, 6 pm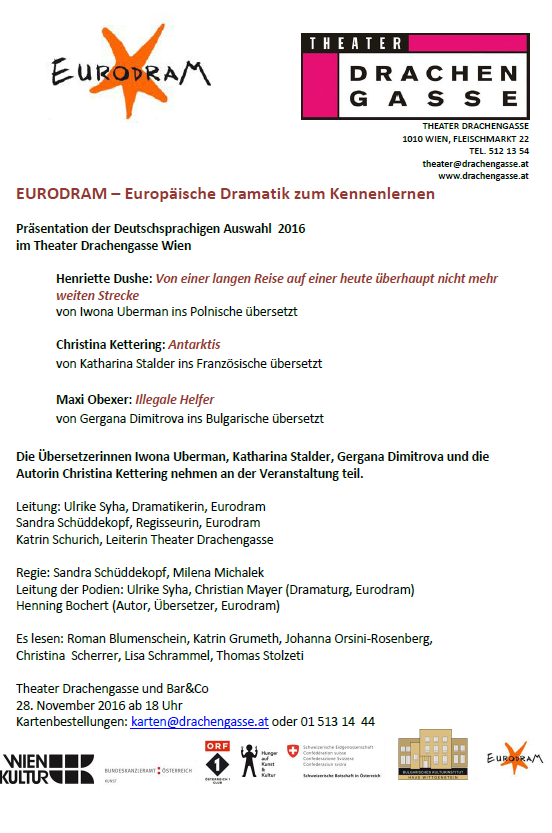 To download. To print. To send away.