ANIMA – Vom Beseelen der Dinge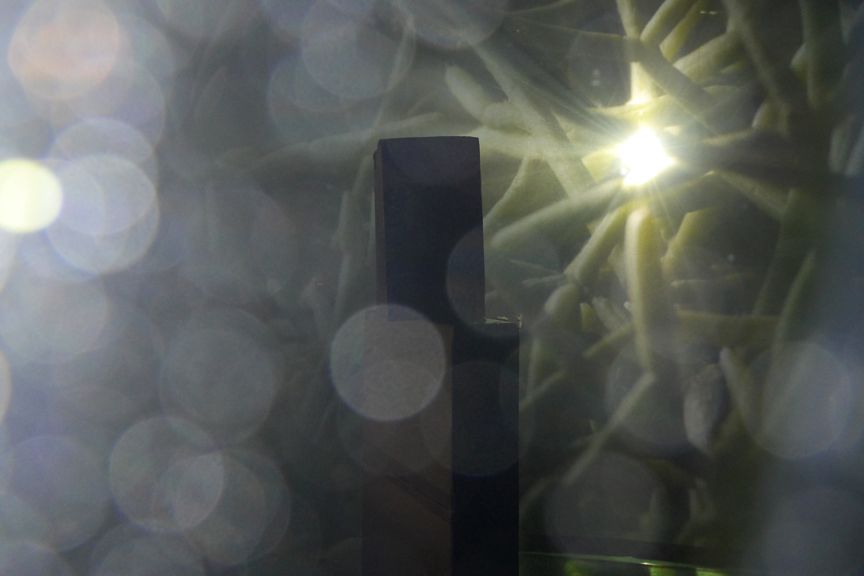 Three operators serve the space, which is more a being than a thing, in its search for answers to the question, who or what am I? Using images, sounds and figure theatre, they test out different ways of dealing with their neurotic protagonist, a dysfunctional holodeck.
The artists Simon Krahl, Simon Bauer and Rike Schuberty explore the dialectics of man and machine, creator and creature, analogue and digital and ultimately humanity's urge to create images of itself.
Premiere on Thu, 9th February from 8pm at Schaubude Berlin
additional shows on 10th Feb & 11th Feb from 8pm at Schaubude Berlin
Schaubude Berlin, Greifswalder Str. 81-84, 10405 Berlin
(S41/42/8/9/85 to Greifswalder Str. station or Tram M4)
Tickets: 9.50€, no concession
+49 30 423 431 4
ticket(at)schaubude-berlin.de
schaubude-berlin.de
Want to know more? Please also visit:
www.rike-schuberty.de
darcvisions.com
Welcome to our immersive space.
By Rike Schuberty, Simon Krahl, Simon Bauer.
Text/Dramaturgy: Henning Bochert.
Stage/costume design: Susanne Münzner.
Puppets: Ulrike Langenbein (Handmaids Berlin), Suse Wächter.
Translations: Anna Galt (EN), Irina Bondas (RU).
Creative Producer: Cornelia Winkler.
A co-production with Schaubude Berlin. Funded by Fonds for Performing Arts, The Governing Mayor of Berlin – Senate Chancellery – Cultural Affairs, Co-Financing Fonds. Residency at The Bröllin Schloss eV, funded by the German Federal Cultural Foundation, the Ministry of Education, Science and Culture of Mecklenburg-Vorpommern and the Vorpommern-Greifswald.