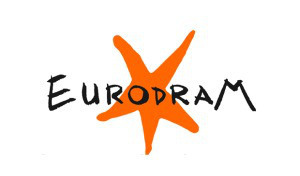 The European network Eurodram aims at yielding more visibility to European dramatic literature across languuage barriers and borders via translations. For that purpose, the center in Paris has baptized the organisation in various languages from the beginning:
Eurodram – réseau européen de traduction théâtrale
Евродрам – европейская сеть театрального перевода
Eurodram – European network for drama in translation
I am now part of the German team, and I'm excited about the coming involvement. The Eurodram website at http://www.sildav.org/eurodram offers multilingual insight in both mission and procedures of the far-reaching networking endeavour.