EURODRAM – The 2016 Selection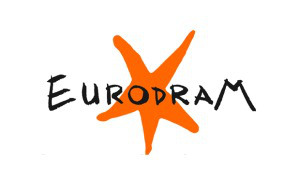 LIST OF RECOMMENDATIONS 2016 – selection of original texts
Eurodram, European network for drama in translation, is delighted to announce the selection of the 2016 plays, recommended for translation.
These have been chosen by the 259 members of 25 language committees, from the 667 original plays received in 2015. Just so you know, it is in German, Russian and French, that we received the highest numbers of texts.
More details soon available online.
Arabe / Арабский / Arabic
★ منولوجاتسورية (The Syrian Monologs / Les Monologues syriens / Сирийские монологи) # Iman Aoun & Ashtar Theatre Ramallah / Театр Аштар Рамаллаха
★ مسافاتفيالظل (Pathway in the shade / Parcours dans l'ombre / Путь в тени) # Nagah Abdelnour / Нагах Абделнур
★ اسميعزالدين (My name is Ezzedine / Mon nom est Ezzedine / Моё имя – Эззеддин) # Amin Elsaleh / Амин Эльсалех
Белорусский / Biélorussien / Belarussian
★ Лондан (London / Londres) # Максiм Доська / Maxim Dosko
★ Опiум (Opium) # Вiталь Каралёу / Vital Korolev
★ Чырвоная птушка (Red Bird / L'Oiseau rouge) # Павел Расолька / Pavel Rossolko
Bosanski, hrvatski, crnogorski, srpski / Боснийский, Хорватский, Черногорский, Сербский
★ Kako je dobro videti te opet / Како је добро видети те опет (It's so good seeing you again / C'est si bien de te revoir) # Olga Dimitrijević / Олга Димитријевић
★ Kuća s tri ruke / Кућа с три руке (House with three hands / La Maison à trois mains) # Marija Karaklajić / Марија Караклајић
★ 50 udaraca / 50 удараца (50 strikes / 50 coups) # Tamara Baračkov / Тамара Барачков
български / Bulgare / Bulgarian
★ Апокалипсисът идва в шест вечерта (The Apocalypse comes at 6 pm / L'Apocalypse est prévue pour 18:00 / Апокалипсис приходит в 6 вечера) # Георги Господинов / Georgi Gospodinov
★ Борхестриптих (Borgestriptych) # Ясен Василев / Yasen Vasilev
★ Пепеляшки ООД (Cinderellas Ltd. / Cendrillon SARL / Золушки OOO) # Здрава Кaменова и Гергана Димитрова / Zdrava Kamenova & Gergana Dimitrova
Deutsch / Allemand / Немецкий / German
★ Von einer langen Reise auf einer heute überhaupt nicht mehr weiten Strecke (All about a long journey which nowadays is more of a short trip / Récit du long voyage sur un parcours qui n'est plus long du tout de nos jours / Рассказ о длинном путешествии, оказавшимся маленьким в наши дни) # Henriette Dushe / Анриэтт Дюше
★ Antarktis (Antarctica / L'Antarctique / Антарктика) # Christina Kettering / Кристина Кэттеринг
★ Illegale Helfer (Illegal assistance / Secours illégaux / Незаконная помощь) # Maxi Obexer / Макси Обексер
Ελληνικά / Grec / Греческий / Greek
★ ΝΑ ΖΕΙΣ (To live / Vivre) # Δούμος Γιάννης / Yannis Doumos
★ ΣΑΝ ΝΑ ΜΗΝ ΣΥΜΒΑΙΝΕΙ (Like it never happens / Comme si ça n'arrivait jamais) # Κωστοπούλου Ελένη / Eleni Kostopoulou
★ ZYKLON Η ΤΟ ΠΕΠΡΩΜΕΝΟ (Zyklon or Destiny / Zyklon ou le Destin) # Τριαρίδης Θανάσης / Triaridis Thanasis
English / Anglais / Английский
★ Propaganda Swing (Пропаганда Свинг) # Peter Arnott / Петер Арнотт
★ I See The Horizon (Je vois l'horizon / Я вижу горизонт) # Sara Clifford / Сара Клиффорд
★ Chair (La Chaise / Стул) # Yves Baignères / Ив Бэньер
Español / Espagnol / Испанский / Spanish
★ Que no quede ni un solo adolescente en pie (Let not one adolescent be left standing / Qu'aucun adolescent ne soit épargné) # Emiliano Pastor / Эмилияно Пастор
★ Verano en diciembre (Summer in December / Eté en décembre / Лето в декабре) # Carolina Africa / Каролина Африка
★ A Espana no la va a conocer ni la madre que la pario (Not even it's own mother is going to recognise Spain / L'Espagne ? y'a même pas sa mère qui va la reconnaître ! / [title in Russian ?]) # Lucía Carballal y Víctor Sánchez / Лусия Карбаллал и Виктор Санчез
Français / Французский / French
★ George Kaplan (Георгий Каплан) # Frédéric Sonntag / Фредерик Соннтаг
★ Au bois ([title in English] / В лесу) # Claudine Galéa / Клодин Галэа
★ SaS # Lucie Depauw / Люси Дэпо
עִבְרִית / Hébreu / Иврит / Hebrew
★ מלך ירושלים מאת גלעד עברון (King of Jerusalem / Roi de Jerusalem / король Иерусалима) # Gilad Evron / Гилад Evron
★ אלוהים מחכה בתחנה מאת מיה ערד (God is waiting at the bus station / Dieu attend au terminus / Бог ожидает от автобусной станции) # Maya Arad / Mайя Аpад
★ חמוץ מאת ג׳סון דנינו הולט (Whore / Pute / шлюха) # Jason Danino Holt / Джейсон Данино Холт
Italiano / Italien / Итальянский / Italian
★ Milite ignoto – Quindicidiciotto (Unknown soldier – Fifteeneighteen / Soldat inconnu – Quinze-dix-huit / Неизвестный солдат – 98) # Mario Perrotta / Марио Перротта
★ Fuorigioco (Offside / Hors-jeu / Офсайд) # Lisa Nur Sultan / Лиза Нур Сультан
★ La Cena di Vermeer (Vermeer's dinner / Le Dîner de Vermeer / Ужин Вермера) # Maria Letizia Compatangelo /МарияЛетициаКомпатанджело
Magyar / Hongrois / Hungarian / Bенгерский
★ Szutyok (Muck / Saleté / Грязь) # Béla Pintér / Ъела Пинтер
★ Castel Felice # Kornél Hamvai / Корнел Гамваи
★ Megfulladok (I'm drowning/ Je me noie / Я тону) # Bettina Almássy / Ьеттина Aлмаши
Mакедонски / Macédonien / Macedonian
★ Огнени јазици (Tongues of Fire / Langues de feu) # Горан Стефановски / Goran Stefanovski
★ Кирил и Методиј, Who Are You? (Cyril and Methodius, Who Are You ? / Cyril et Méthode, Who Are You ?) # Јордан Плевнеш / Jordan Plevnes
Polski / Polonais / Польский / Polish
★ Kobro (Кобро) # Małgorzata Sikorska-Miszczuk / Малгожата Сикорская-Мищук
Português / Portugais / Португальский / Portuguese
★ Ela diz (She says / Elle dit / Она сказала) # Carlos J. Pessoa / Карлос Ж. Пессоа
★Veneno (Poison / Яд) # Cláudia Lucas Chéu / Клаудиа Лукас Чэу
★ Já passaram quantos anos, perguntou ele e outros textos (How many years have gone by, he asked and other texts / Combien d'années ont passé, il a demandé et autres textes / Сколько годах пришли) # Rui Pina Coelho / Руй Пина Коэльо
Română / Roumain / Румынский / Romanian
★ Anul disparut. 1989. (The Missing Year. 1989 / L'Année disparue. 1989 / Исчезнувший 1989 год) # Peca Stefan / Пеkа Стефан
Русский / Russe / Russian
★ Забыть и помнить (Forget and remember / Oublier et se souvenir) # Илья Члаки / Ilia Tchlaki
★ Кабаре Астория (Astoria Cabaret / Le Cabaret Astoria) # Михаил Хейфетс / Mikhail Heifets
★ Приключения О. в лабиринтах сноведений (Adventures of O. in the labyrinths of dreams / Les aventures de O. dans les labyrinthes des rêves) # Роман Дымчаков / Roman Dymtchakov
Shqip / Albanais / Албанский / Albanian
★ Gruaja në dritare (A Woman at the window / La Femme à la fenêtre / Женщина у окна) # Arta Arifi / Арта Арифи
★ Dashuritë e virgjëreshës Madelene (The Virgin Madelen's Love affairs / Les Amours de la vierge Madeleine / Любви девственной Магдалены) # Ridvan Dibra / Ридван Дибра
★ Kuzhina e viktimave (The Victims' Kitchen / La Cuisine des victimes / Кухня жертв) # Ilir Gjocaj / Илир Джоцай
Türkçe / Turc / Турецский / Turkish
★ Aç Köpekler (Hungry Dogs / Chiens affamés) # Mirza Metin
★ Sürpriz (Surprise / La Surprise) # Sami Berat Marçalı
★ Tetikçi (The Hitman / L'Homme de main) # Ebru Celkan

Українська / Ukrainien / Ukrainian
★ Лабіринт (Labyrinthe) # Олександр Вітер / Alexander Viter
★ Кицьканаспогадпротемінь (A pussy in memory of darkness / Une petite chatte à la mémoire de l'obscurité / Котенокнапамятьотьме) # Неда Неждана / Neda Nezhdana
★ Ми, Майдан (We the Maidan / Nous, le Maidan / Мы, Майдан # Надія Симчич / Nadiia Symchych
General coordination: documentation@sildav.org
www.sildav.org/eurodram
www.sildav.org/component/content/article/493