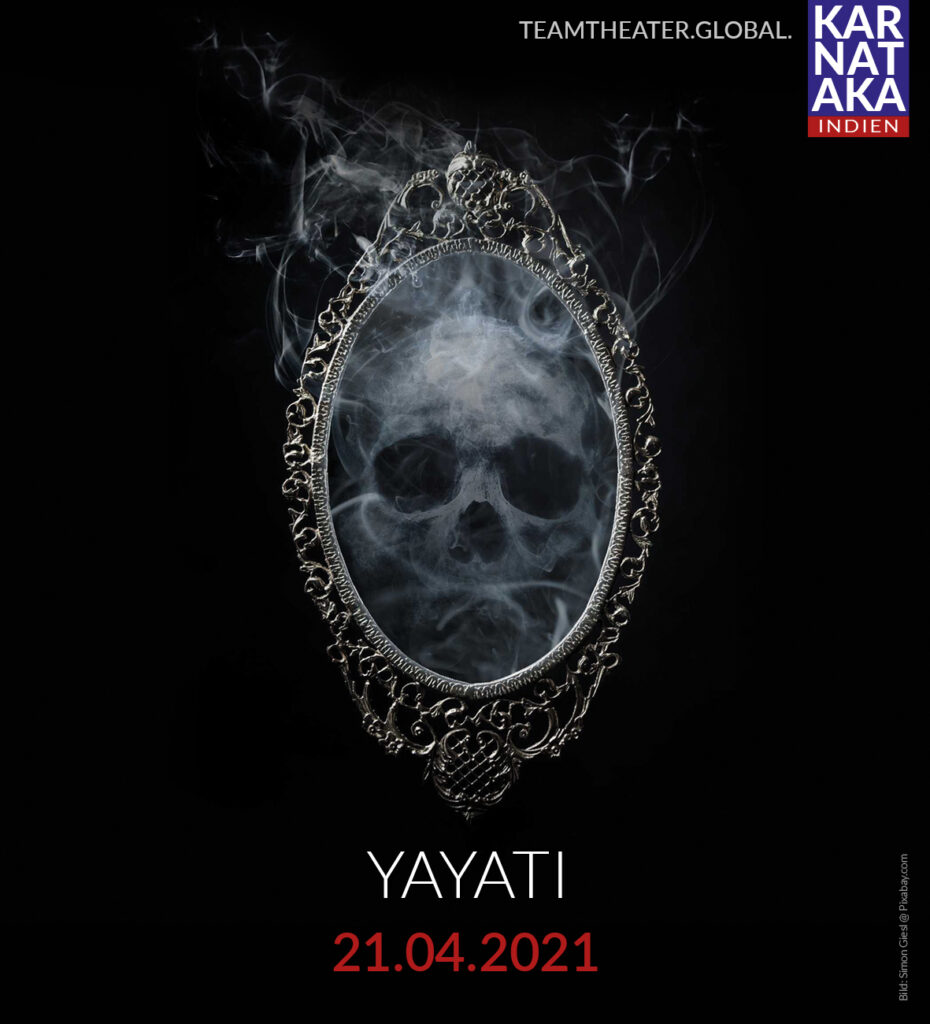 Devayani and Sharmishtha, once best friends, don't get along anymore at King Yayati's palace. The king has married Devayani, and Sharmishtha is now her slave – but the king desires her. As a punishment, he is cursed to become old and decrepit. Or will someone accept his curse for him?
Conflict on status, generation and gender versus the temptations of desire, power and eternal youth: In this ancient myth, Girish Karnad manages to excavate timeless weaknesses, asking for love and responsibility. When the plays first premiered in 1967, this new interpretation of traditional material from the Mahabharata framed by existentialism was an important milestone for the contemporary Indian drama.
An introduction by Kirtana Kumar (in English) will offer some background about tradition and present of theatre in Karnataka.
World premiere (engl. new version) in 2006 in Bangalore
im Artistes Repertory Theatre, Ravindra Kalakshetra
Translation into German, directed by: Henning Bochert
Staged reading with Henning Bochert, Maditha Dolle, Anno Koehler, Evelyn Plank, Louisa Stroux, Daniela Voß, Xiduo Zhao
The translation was made possible with the support of the Indian Embassy in Berlin as well as the Indian Council for Cultural Relations (ICCR).
DATES:
Wednesday, 21 April 2021, 19:00 Munich, Amsterdam, Berlin, Rome, Stockholm, Vienna
Wednesday, 21 April 2021, 05:00 PM GMT
This event will take place as a live stream. Streaming Link:
https://www.youtube.com/watch?v=JqnhLhUDf7M
The stream can be accessed for free.
Please use "Spende GLOBAL" as the subject of your transfer. Thank you very much
Please find more information (in German) on the Teamtheater's website.