More Languages, More Theatre – the brochures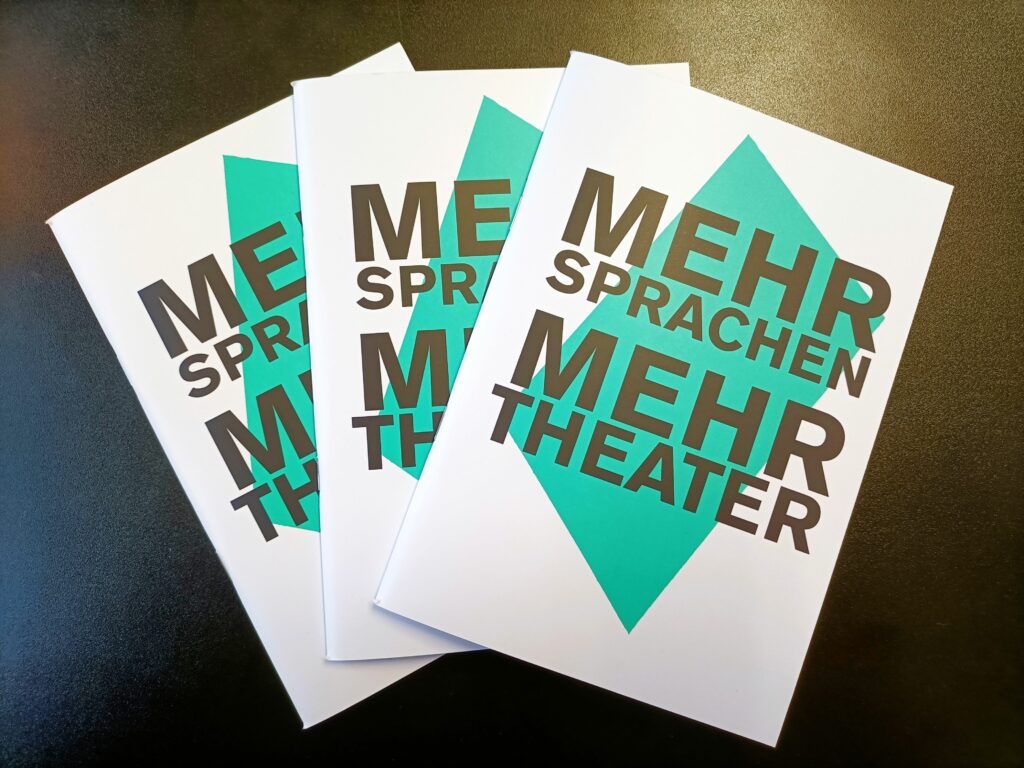 They have finally arrived: fresh from the print shop, and the first brochures have already been sent to the members of Drama Panorama.
About the series Mehr Sprachen, mehr Theater
In the context of their research on multilinguaism in theatre, Henning Bochert, Lydia Nagel and Barbora Schnelle explore and present playwrights, who employ several lanugages in their work, in their series More languages, more theatre. These portraits are published in an open series on this blog. The brochure with the same title is published in limited edition at first and is available upon request to info@drama-panorama.com while stocks last for a donation to our organisation.