The ATT's Anniversary Booklet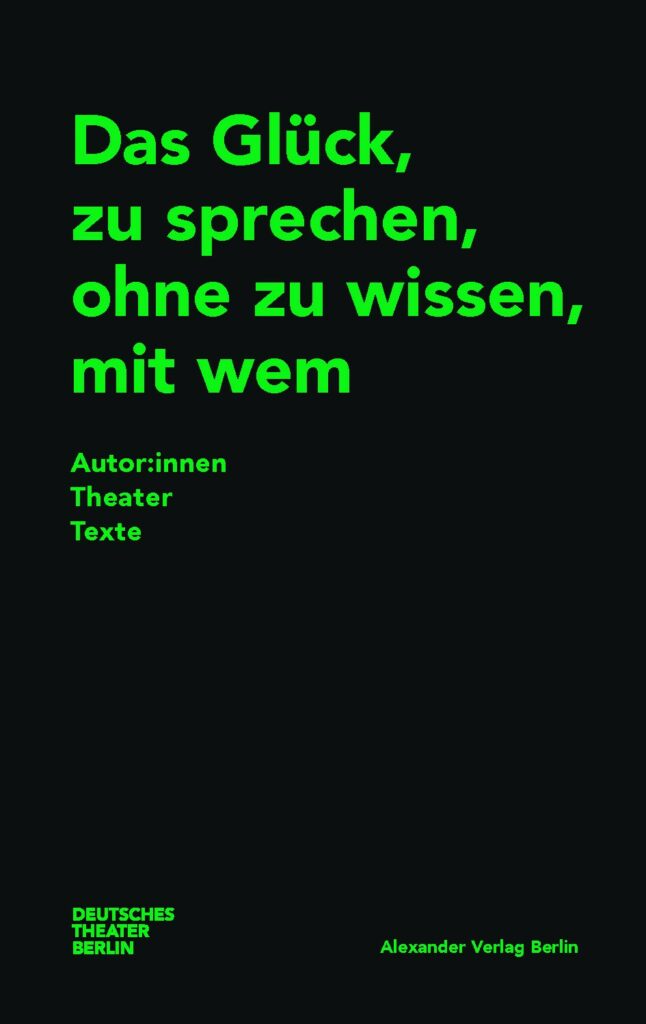 For the 25th anniversary of the Autor:innentheatertage, the Deutsches Theater together with the Alexander Verlag published a booklet with 25 texts and five speeches. Playwright Sivan Ben Yishai also contributed a short text, which I translated. A fine paperback with delectable highlights of various voices. Find more information (in German) here.
Das Glück, zu sprechen, ohne zu wissen, mit wem
Autor:innen Theater Texte
Published by the Autor:innentheatertagen at the Deutsches Theater Berlin
2022
232 pp. 12,0 x 19,0 cm. Broschure. Many illustrations.
ISBN 978-3-89581-593-5
12,– €