Eurodram in Mannheim 2017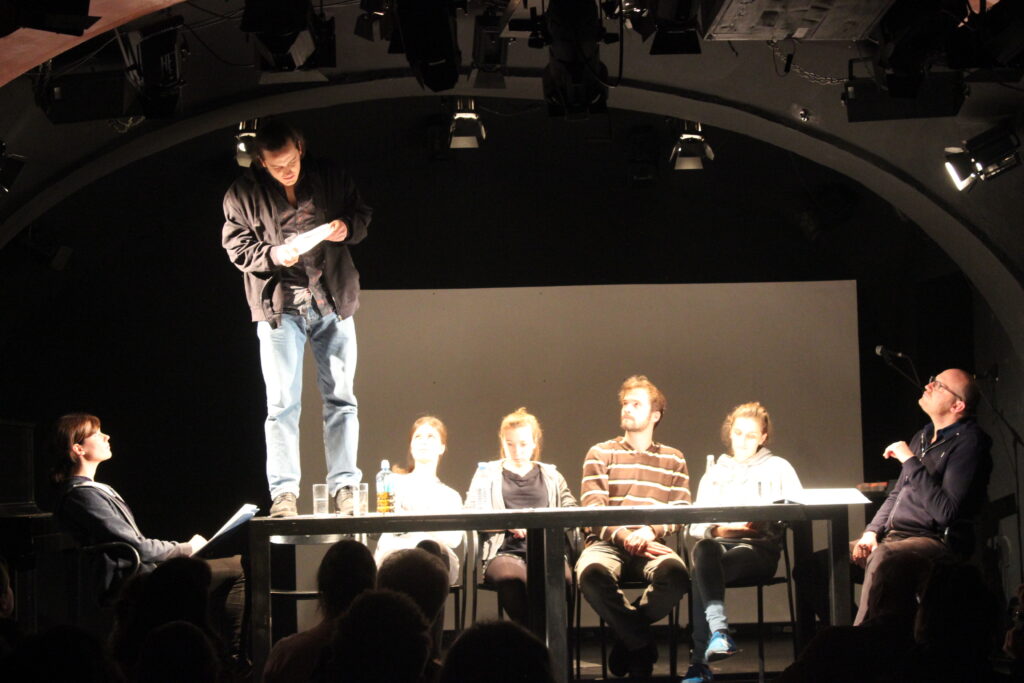 The German language Committe of the international network Eurodram will present their 2017 selection of particularly recommendable theatre plays.
In staged readings directed by Sandra Schüddekopf and Aurélie Youlia, we will show plays by Alexander Manuiloff, Ivor Martinić, and Simona Semenič and will talk
with the playwrights as well as their translators Hannes Becker, Blazena Radas, and Urška Brodar (as available). Portraits of the artists are available (in German) on the committee website.
Alexander Manuiloff:
"Der Staat" (The State)
(Translated from Bulgarian / English into German by Hannes Becker)
Ivor Martinić:
"Drama über Mirjana und die Menschen um sie herum"
(Translated from Croatian into German by Blažena Radas)
Simona Semenič:
"sieben köchinnen, vier soldaten und drei sophien"
(Translated from Slovenian into German by Urška Brodar)
Please visit the website of Theaterhaus G7 (TiG7) for more information on time and place of the event.