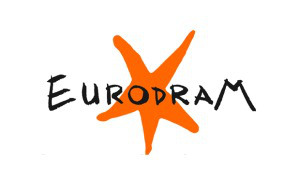 Eurodram – European network for drama in translation
2015 Honours – Selection of translated texts
Eurodram – European network of scripts-in-translation is delighted to announce the selection of the 2015 translated texts, recommended for production and publication.
These have been chosen by the 267 members of 27 language committees, from the 348 translated plays received in 2014. Just so you know, it is out of Ukranian, Spanish and Bosnian/Croatian/Montenegrin/Serbian, and into French, Ukrainian and German, that we received the highest numbers of translations.
More details soon available online here: sildav.org
Евродрам – европейская сеть театрального перевода.
Список лауреатов 2015 – Отбор переводов.
Евродрам, европейская сеть театрального перевода, имеет удовольствие вам представить отбор переводов текстов, которые она рекомендует к изданию и к исполнению.
Эти тексты были выбраны 267 членами 27 языковых комитетов, среди 348 переведенных текстов, полученных в 2014 году.
К сведению, большинство текстов, полученных сетью, были переведены с украинского, испанского, боснийского/хорватского/сербского/черногорского языков, и на французский, украинский, и немецкий языков.
Подробности об этих текстах будут скоро выложены здесь: sildav.org
Bosanski/Crnogorski/Hrvatski/Srpski:
Plamte (S'embrasent) od Lika Tartara, prevele s francuskog Iva Brdar i Tiana Krivokapić

Zona prioritetnog obrazovanja (ZEP) od Sonie Chiambretto, prevela s francuskog Iva Brdar
Български:
Михаела, тигърът от нашия град. A Mockumentary play (Mihaela, tigrul din orașul nostru. A Mockumentary play), Джанина Карбунариу (Gianina Cărbunariu), превод от румънски Лора Ненковска

Зелената котка (Pisica verde), Елизе Вилк (Elise Wilk), превод от румънски Лора Ненковска

Супергерои (Helden), Евалд Палметсхофер (Ewald Palmetshofer), превод от немски Гергана Димитрова
Eine nicht umerziehbare Frau (Donna non rieducabile) von Stefano Massini, übersetzt aus dem Italienischen von Sabine Heymann

Der Koffer (Walizka) von Małgorzata Sikorska-Miszczuk, übersetzt aus dem Polnischen von Andreas Volk

Die Prüfung (Nasjonal prøve) von Maria Tryti Vennerød, übersetzt aus dem Norwegischen von Nelly Winterhalder
English:
Patriotic Hypermarket by Milena Bogavac and Jeton Neziraj, translated from Albanian and Serbian by Damjan Babić

Bulger by Klaas Tindemans, translated from Flemish by Gregory Ball

Safe (Varni) by Miha Mazzini, translated from Slovenian by Gregor Timothy Ceh
Español:
Cuatro monólogos acerca del amor (Love in the Past Participle) por John Hamilton May, traducida del inglés por Patricia Aguiló Pérez

Yo soy el viento (Eg er vinden) por Jon Fosse, traducida del noruego por Cristina Gómez Baggethun

Los desplazados (Les Déplacés) por Xavier Durringer, traducida del francés por Fátima Sayyad Hernando
Ελληνικά:
Αραβο-ισραηλινός Τσελεμεντές (The Arab Israeli Cookbook) του Ρόμπιν Σόανς (Robin Soans), αρχική γλώσσα γραφής Αγγλικά, σε μετάφραση της Κυριακής Σπανού

Εκτός παιδιάς (Οφσάιντ) (Fora De Joc) του Σέρτζι Μπελμπέλ (Sergei Belbel), αρχική γλώσσα γραφής Κα,ταλανικά, σε μετάφραση της Μαρίας Χατζηεμμανουήλ

Ιδομενέας (Idomeneus) του Ρόλαντ Σιμελφένιγκ (Roland Schimmelpfennig), αρχική γλώσσα γραφής Γερμανικά, σε μετάφραση της Έφης Ρευματά
Français :
Mameloschn, Langue maternelle (Muttersprache Mameloschn) de Marianna Salzmann, traduit de l'allemand par Charlotte Bomy

Patriotic Hypermarket de Milena Bogavac et Jeton Neziraj, traduit de l'albanais et du serbe par Karine Samardzija, avec la collaboration d'Arben Bajraktaraj

Au milieu des nuages d'Amir Reza Koohestani, traduit du persan par Tinouche Nazmjou
Italiano:
Il volo sopra il teatro del Kosovo (Fluturimi mbi Teatrin e Kosovës) di Jeton Neziraj, tradotto dall'albanese da Kamela Guza

Neve, nebbia e neve (José K, torturado) di Javier Ortiz, tradotto dallo spagnolo da Marta Graziani

Calcetines / Sofonisba anguissola (Te mandaré una carta) di Raùl Hernàndez Garrido, tradotto dallo spagnolo da Marta Graziani
Kавказские языки:
Tikanlı məftillər (Serhed), Müzəffər İzgünün, pyesi türk dilindən azərbaycan dilinə Anar Cəfərli tərəfindən tərcümə edilib
Norsk:
Mery Monark (Mery Monarca), av Ana Fernández Valbuena, oversatt fra spansk av Bente Teigen Gundersen

Sjelen min et annet steed (Mi alma en otra parte) av José Manuel Mora, oversatt til spansk av Bente Teigen Gundersen
Polski:
Na początku i na końcu czasów (На початку і наприкінці часів), Pawła Arje, przekład z języka ukraińskiego Anny Korzeniowskiej-Bihun

Poczekalnia Przyszłość (Warteraum Zukunft), Olivera Klucka, przekład z języka niemieckiego Iwony Uberman

X-Przyjaciół (X-Freunde), Felicii Zeller, przekład z języka niemieckiego Iwony Uberman
Română:
Apa de mina (Bányavíz) de Csaba Székely, traducere din limba maghiară de Sándor László

Pulverizare (Pulvérisés) de Alexandra Badea, traducere din limba franceză de Eugen Jebeleanu

Malaga de Lukas Bärfuss, traducere din limba germană de Ciprian Marinescu
Русский:
Яма (Op), пьеса Мусы Ахмадова (Moussa Akhmadov), перевод с чеченского языка Л. Довлеткиреевой

Свадебное путешествие (Toy Səyahəti), пьеса Мехман Мусабейли (Mehman Musabeyli), перевод с азербайджанского языка автором пьесы

Транзит (Tranzyt), пьеса Марии Кросс (Maria Cross), перевод с польского языка Святланой Курс
Türkçe:
Çingene Boksör (Zigeuner-Boxer), yazan Rike Reiniger, çevirinin yapıldığı dil Almanca, çeviren Gülen İpek Abalı

Taş (Der Stein), yazan Marius von Mayenburg, çevirinin yapıldığı dil Almanca, çeviren Sibel Arslan Yeşilay

Seviyoruz ve Hiçbir Şey Bilmiyoruz (Wir lieben und wissen nichts), yazan Moritz Rinke, çevirinin yapıldığı dil Almanca, çeviren Sibel Arslan Yeşilay
Украинский:
Наш клас (Nasza klasa), Тадеуш Слободзянек (Tadeusz Słobodzianek), переклад Із польської Олександра Ірванця

Уяви собі, що ти Бог (Pense que tu es Dieu), Матей Вішнєк (Matéi Visniec), переклад із французької Неди Нежданої

Мерилін Монро: тріумф і агонія (Мерилин Монро: триумф и агония), Димитр Христов (Dimitar Hristov), переклад Із болгарської Анни Багряної
Eurodram – réseau européen de traduction théâtrale
MEO – 3 passage Hennel – 75012 Paris – tel + 33 1 40 24 00 55 – e-mail documentation@sildav.org