Eurodram at Nationaltheater Mannheim 2015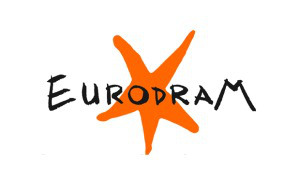 On 31 May, Inka Neubert (tig7) and Sandra Schüddekopf (freelance director) together with Stefanie Gottfried (dramaturg Nationaltheater Mannheim) – all three members of the German language Eurodram Committee – presented this year's selection of the committee at the Werkhaus/Studio of Nationaltheater Mannheim in staged readings.
The three plays, NATIONAL EXAM (Nasjional prøve) by Maria Tryti Vennerød, THE SUITCASE by Małgorzata Sikorska-Miszczuk, and DONNA NON-RIEDUCABILE (original title) by Stefano Massini were read by Michaela Klamminger, Ragna Pitoll; Reinhard, Mahlberg, Sven Prietz and Matthias Thömmes, all of them members of the Nationaltheater ensemble. Thank you very, very much!
Not only were the committee members Wolfgang Barth, Henning Bochert, Carsten Brandau, Nicole Desjardins, Sabine Heymann, Christian Mayer, Heike Wintz and Ulrike Syha (coordinator) able to attend the presentation but also the selected playwright Maria Tryti Vennerød flew in from Oslo. We were very delighted by the profound interest of the spectators who stayed after the show to learn more about the plays and the work of the network in a discussion with the playwright and committee members.
The afternoon committee meeting was the first live encounter of the many members who came to Mannheim. The main points discussed included a report on the topics covered during the Sofia convention two weeks earlier as well as the procedure we will follow during next year's selection.